Immigration Update: H-1B Visa Holders in Limbo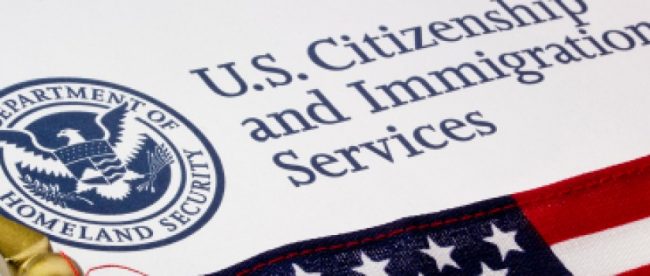 H-1B visa holders, including many physicians, across the United States are learning the hard way that expedited processing for H-1B visas was recently suspended.  (The H-1B visa program allows U.S. employers to temporarily employ foreign-born employees in specialty fields including medicine.)  Doctors and others in certain high-skill fields had enjoyed a 15-day "premium processing" program, but USCIS abruptly suspended it in April.
According to USCIS, those seeking an H-1B visa can now expect a turn-around time of approximately 8 months.  USCIS expects to bring expedited processing back after clearing it's backlog, but that will probably not happen before October.  Of course, even that is not guaranteed, as the entire H-1B program is under review.
This is affecting, among others, medical residents holding a H-1B or J-1 visa set to expire at the end of their residencies, as well as other physicians whose visas are set to expire soon.  New York is home to many physicians holding H-1B visas, and may feel the impact of this change more than any other state.  And economically depressed areas nationwide relying on foreign-born physicians will likely suffer as some hospitals may simply have to stop offering certain services due to, e.g., the absence of qualified surgeons and anesthesiologists.
Hopefully, this will be straightened out by October.  In the meantime, those holding H-1B visas set to expire this year should consider the following:
Has your employer file an H-1B extension request for you?  Such a request automatically extends the expiration date by 240 days.  Nonetheless, you should think twice before traveling abroad during the automatic extension period, as there is no guarantee that you will be able to re-enter the U.S.  In fact, you will most likely be denied re-entry if your visa stamp expires and you lack a Form I-797 H-1B approval notice.  (USCIS has stated that it will give priority review for those who are nearing the end of a 240-day extension period.)
Do you have a H-1B change of status petition pending?  If you do, and you have a valid work authorization, you may continue working.  But if you are waiting to begin working for an employer under H-1B status, you will likely be affected by this additional processing time.  Also, keep in mind that foreign travel while a change of status is pending may be treated as an abandonment of the change of status request.
Are you eligible for another type of visa?  Petitions still eligible for premium, or at least faster, processing may include the following visas: E-1, E-2, L-1, TN, O-1, P, and I-140s.
Do you have a good argument for a discretionary application of expedited service?  Petitioners who meet certain criteria may request expedited processing that USCIS will consider on a case-by-case basis, though that is easier said than done.  The additional fee for requesting expedited service is $1,225.  And the petitioner bears the burden of demonstrating that the request is justified, preferably with documentary evidence.
Employers and employees alike must be aware of the repercussions this will have as the year progresses.  It is important for physicians with an H-1B visa set to expire this year to take note of this development and decide on a course of action.  We encourage you to promptly seek professional counsel from an attorney if you find yourself or your prospective employee(s) in this predicament.